Have you ever wanted to walk the streets of Gotham? Or have a look around Metropolis? Well, Warner Bros. has just revealed that it's opening a theme park where you can do exactly that.
Although there is always a catch, isn't there? The problem with this is that it's in Abu Dhabi and that's pretty bloody far away if you live in the UK. On the bright side, it means you get to travel to a beautiful, hot country. So, swings and roundabouts.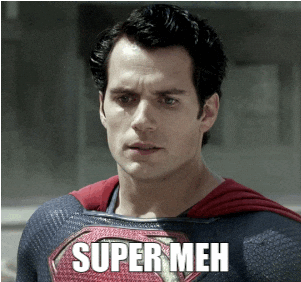 A statement reads: "For the first time in the Middle East, Super Hero fans will be able to stroll the streets of Superman's Metropolis, a modern-styled city of towering skyscrapers, and prowl the dark alleys of Batman's Gotham City in this larger-than-life land where heroic exploits and action-packed family fun wait around every corner."

Metropolis. Credit: Warner Bros World
How cool does this look?!

Gotham. Credit: Warner Bros World
To make things even better, there's also a 'Cartoon Junction' with all kinds of wacky characters.
The statement continued: "The vibrant Cartoon Junction will bring together Bugs Bunny, Scooby-Doo, and other famous characters under a stylized cartoon sky that will immerse guests in the wonderful world of animation. From the fun and frenetic to the out of this world, Dynamite Gulch will take you to the stars and deep into the canyon.
"Lastly, guests can explore Bedrock, a prehistoric world powered by birds and dinosaurs, where the modern stone-age family can have a 'yabba dabba doo' time like The Flintstones."

Credit: Warner Bros World
Let's look at some specifics. The park will cost $1 billion (£779,600,000) and take more than 5,500 workers to build, and the six worlds with 29 rides span over 1.65 million square feet.
Footage has been released of the park being built and it looks sick…
Credit: Miral / MultiVu / Warner Bros
Yup. I definitely need to go to this.
http://www.ladbible.com/more/awesome-prepare-yourselves-a-batman-theme-park-is-coming-and-it-looks-sick-20170426