Gin, glorious gin.
It's one of life's greatest pleasures. A beacon of light in a dark and unforgiving world.
But what, you ask, could possibly taste better than a crisp, midweek gin and tonic? Does such a thing exist?
We're here to tell you that it does and it's all thanks to Scotland's Vanilla Joe's.
The ice cream parlour has created an elderflower gin flavour and it looks divine!
Oooooo mama!
And gin isn't the only flavour which has caught our eye…
We'll take a tub of each!
And if you needed another reason to pay the parlour a visit, the team was recently awarded the prestigious Golden Cone title for their delightful concoctions.
If you want to take your love of gin to the next level, there's always London's gin hotel.
The Distillery, located on Portobello Road, is a boutique lodging which is stocked to the rafters with (you guessed it) Portobello Road Gin.
Credit: The Distillery
As well as having three beautiful guest rooms, there's also a working distillery, two bars and eateries, a gin museum, a gin-making experience and an off-licensed shop.
Credit: The Distillery
Credit: The Distillery
Speaking to Pretty52 about the venture, The Distillery founder, Ged Feltham, said:
The launch of The Distillery is an exciting time for Portobello Road Gin and we look forward to welcoming our first guests. It was always our ambition to bring production of the gin back in-house but we never imagined we would be able to find a suitable venue on our namesake road.

There's so much to do and see at The Distillery from just coming for a great drink or meal to making your very own gin. We're particularly excited to be able to introduce guest rooms to the venue, allowing visitors to stay above a working distillery and to wake up overlooking the hustle and bustle of London's most iconic market street.

We're proud to have accomplished our vision of creating a completely one-off venue in an area that means so much to us. We hope The Distillery will make the West London community proud.
Credit: The Distillery
At just £150 for one night's stay (including breakfast), what is not to love?
It's time to get your gin on!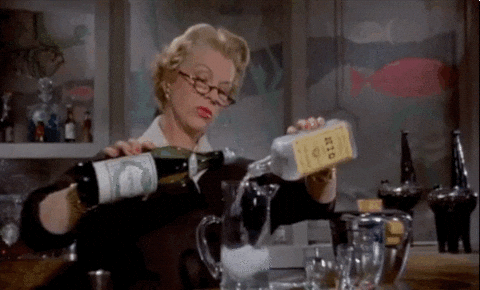 Featured Image Credit: Channel 4/Instagram
Abby Robinson
http://www.pretty52.com/tasty/food-and-drink-gin-flavoured-ice-cream-is-here-to-take-dessert-to-the-next-level-20170516